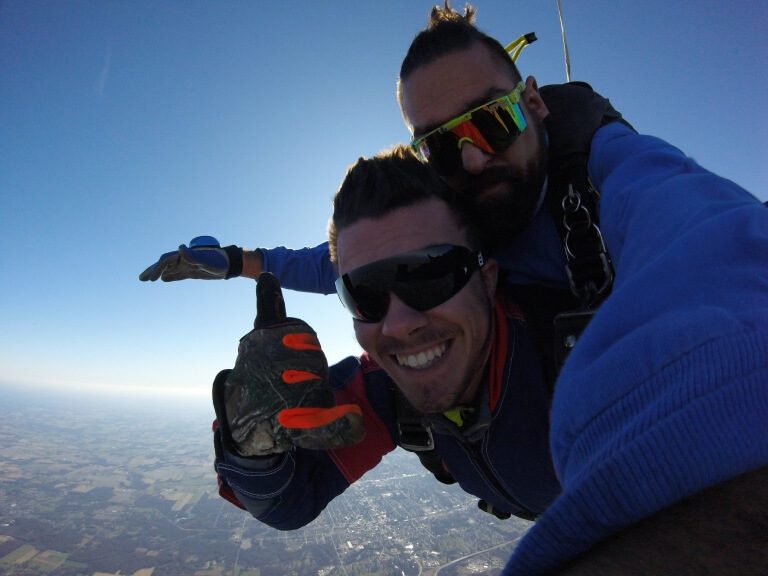 Offering Professional Tandem Skydives & Skydiving Instructions to the Tri-state Area of Ohio, Pennsylvania, & West Virginia
Offering Professional Tandem Skydives & Skydiving Instructions to the Tri-state Area of Ohio, Pennsylvania, & West Virginia
THINGS YOU NEED TO
KNOW ABOUT BOOKING ONLINE
2021 Covid 19 Schedule: We're available every day until mid-December. Many of the Covid restrictions have been relaxed, but it is still mandatory to wear a mask when you're on the airplane, so you should bring one with you. We appreciate your patience!! Hopefully, we can get rid of the mask soon ! !
We schedule ARRIVAL TIMES. We do not schedule JUMP TIMES. You should be prepared to be here for up to four hours. It normally doesn't take that long, but if you have that much time available, we can wait out weather problems or other possible problems.
Book online with your credit card. If your date & time is not available, call (330) 823-0370.... We may have availability.
The online booking deposit is non-refundable. You can reschedule if the skydive is canceled.
The skydiving weight limit is 220 pounds, but we can take up to 250 in some cases. Make sure to call us if you're over 220!
There is an extra charge of $1 per pound for every pound over 220 pounds.
We normally fly a Cessna 182 that will take a pilot and two tandem instructors with two tandem passengers.
We lease larger aircraft on special weekends that will take more people to a higher altitude for the same price.
You must be 18 years of age to skydive.
You must sign a release agreement to skydive.
Secure reservations are made with your credit card through PayPal. You do not need a PayPal account!
Thank you for using our online reservation system!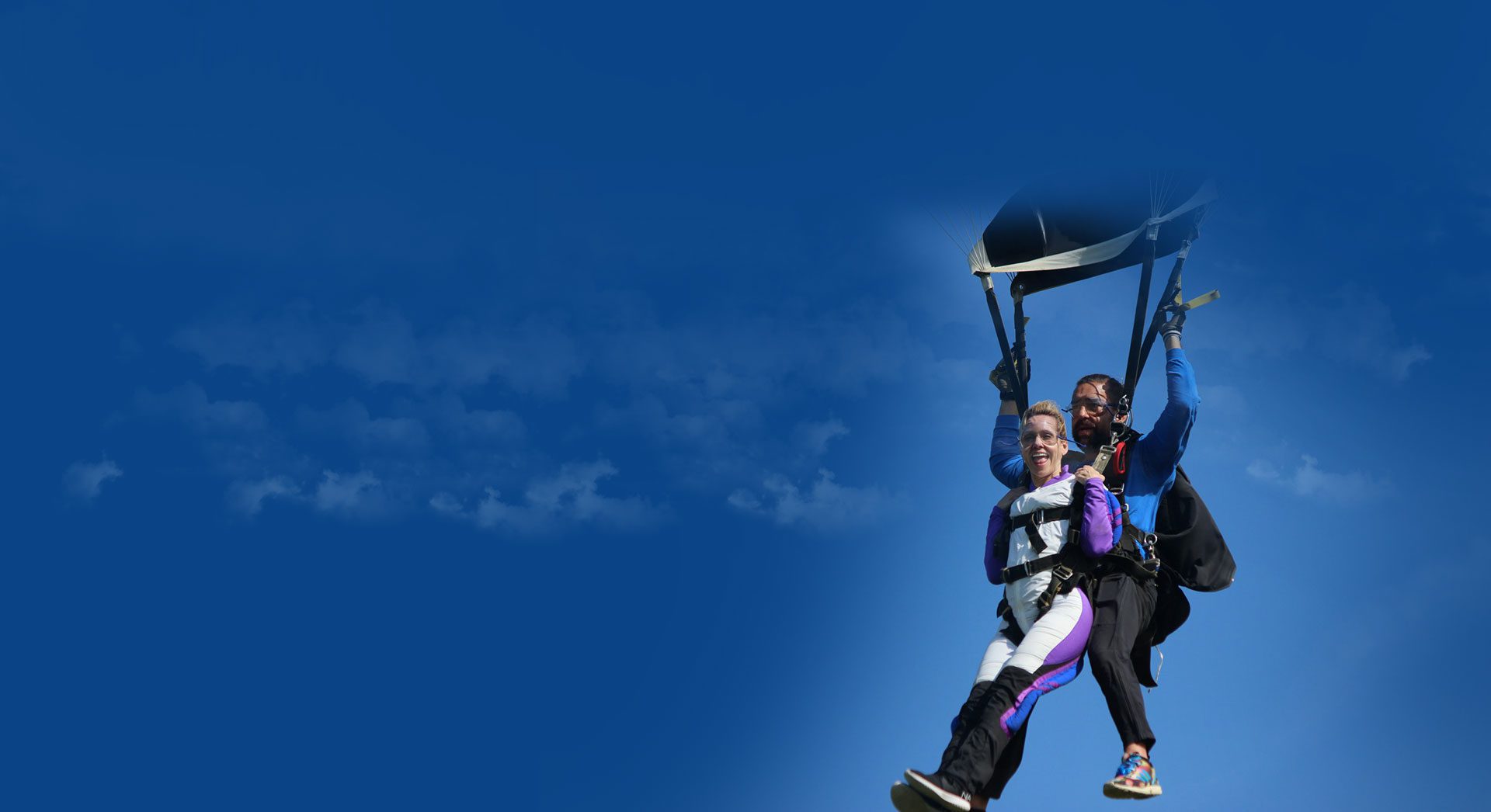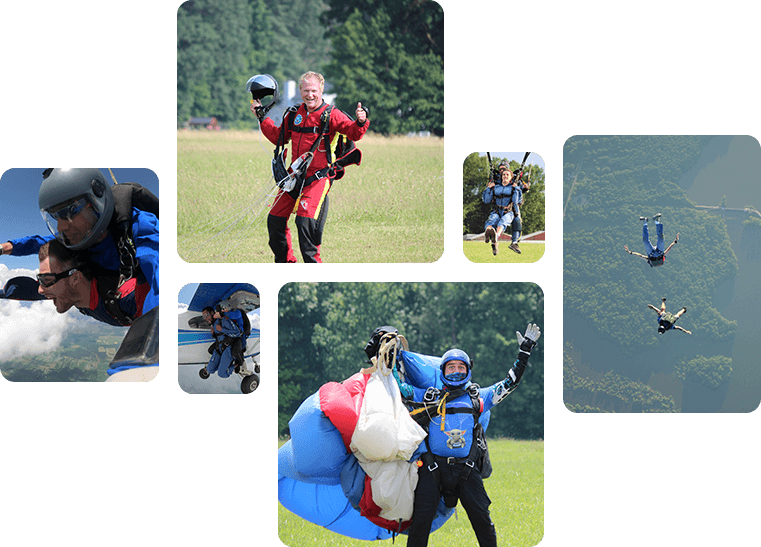 Our "REGULAR" season is from the First Weekend of April until the second weekend of November! We can often handle more than this booking calendar will permit, so If it says there is no room, call (330) 823-0370 or Text My Cell Phone at (330) 685-0816!